The Xsensio Lab-on-Skin™ sensing chip relies on a unique, highly-miniaturized sensing platform developed at the Nanolab of the Swiss Federal Institute of Technology. By leveraging semiconductor properties, our sensing platform unleashes a whole new set of possibilities in continuous health monitoring.
With its new nanotechnology, Xsensio aims to exploit the goldmine of information available at the surface of our skin, electrolytes, metabolites, small molecules and proteins.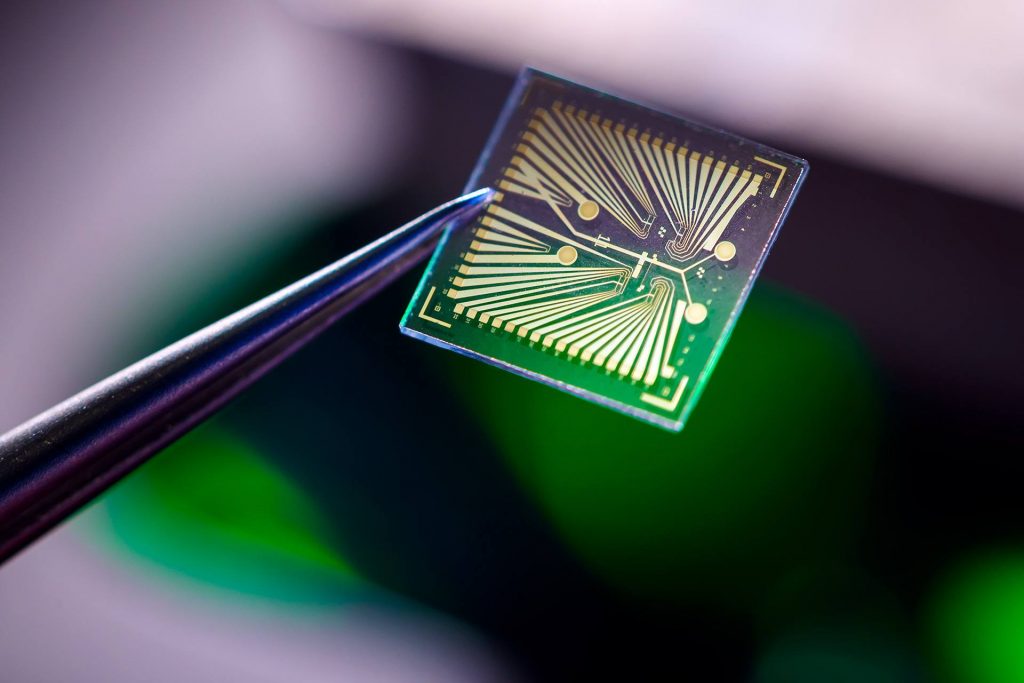 Compared to existing solutions that rely on electrochemistry, our Lab-on-Skin™ sensing platform:
is highly miniaturised (10'000 sensor array fits on a 0.1mm2 footprint, consuming around 100 microWatts),
is high sensitive (down to sub-picomolar concentration levels),
relies on highly-scalable manufacturing processes, using semi-conductor fabs,
can be easily integrated into wearable products and skin patches, for 24/7 monitoring,
relies on just a few nanoliters of sweat, and hence does not require any artificial stimulation.
These technical differences unleash a whole new set of possibilities that have never been exploited before.