TEAM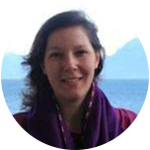 Esmeralda Megally, MBA
CEO and Co-Founder
Esmeralda has several years of experience as manager at Boston-based investment firm Commons Capital where she was in charge of screening investment opportunities in a partnership with the Bill and Melinda Gates Foundation. She earned her MBA at the Massachusetts Institute of Technology (MIT), a B.S. and M.S. in Economics from ULB, Belgium and an executive degree in management from EPFL, during which she developed the concept of Xsensio thanks to an EPFL Innogrant. Her past innovations have been awarded the MIT IDEAS International Technology Award, the MIT IDEAS Graduate Student Award and the Harvard Catalyst Grant.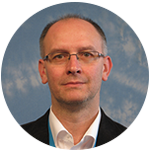 Professor Adrian M. Ionescu
Senior Technology Adviser and Co-Founder
Adrian brings cutting-edge know-how and expertise to Xsensio, having played an instrumental role in the development of the FinFET core sensing technology that Xsensio is leveraging. He is a full Professor at EPFL, where he leads the Nanolab. He received his Ph.D. degree from the National Polytechnic Institute of Grenoble in France, and has held staff and/or visiting positions at LETI-CEA and LPCS-ENSER in Grenoble, at Stanford University, and at Tokyo Tech. He has published more than 350 articles in international journals and conference. Adrian is one of the inventors of the core sensing technology platform Xsensio is leveraging.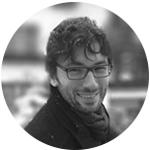 Hoël Guerin, PhD
Director of Sensing Technology and Co-Founder
Hoël is leading the development of the Xsensio sensing platform. He earned an M.S. in Engineering from Ecole Centrale de Lille, an M.S. in Nanoscience from Keio University (Japan) and a PhD from the Nanolab at EPFL.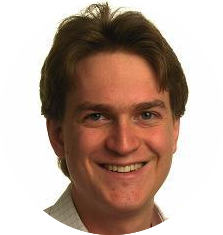 Fabien Wildhaber, PhD
Microfluidics Engineer
Fabien is working on the development of Xsensio's microfluidics. After earning a M.S. in Physics at ETH Zurich, he accomplished a PhD and a post-doc in Nanofluidics at the Institute of Microengineering of EPFL. He was a visiting researcher at Lawrence Berkeley National Laboratory (LBL), United States for 3 months.
Johan Longo, PhD
Biochemical Engineer
Johan is working on developing a library of biochemical applications for Xsensio. He earned his PhD in Physics and Chemistry from the Charles Sadron Institute / International Research Training Group (IRTG) Soft Matter Science in France. He then completed his post-doc in the Soft Matter Laboratory (SMaL) at EPFL, where he designed and elaborated mechano-sensitive polymeric microcapsules using microfluidics, and developed double@emulsion systems using tailor-made block co-polymer surfactants.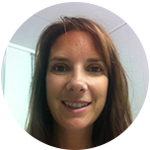 Karin Jaymes
Finance, HR & Administration and Co-Founder
Karin Jaymes is a co-founder of Xsensio, providing finance and accounting support. She is the manager at EPFL Nanolab, where she is in charge of the financial and administrative management of research projects, and administrative manager of the FET Flagship Pilot Guardian Angels that includes more than 40 partners from 13 European countries. Karin completed a summer course on Corporate Governance at Harvard in 2012.
The Board of Directors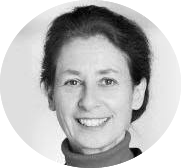 Beth Krasna, MBA
Chairperson
Beth is the Chair of the Board of Xsensio.  She has held board positions in multiple organisations like ETH-Rat, Coop, BCV, and Raymond Weil. She holds a masters degree in Chemical Engineering from ETHZ, and an MBA from MIT in the US. Beth has also industry and manufacturing experience, having occupied the role of CEO at both Valtronic and Secheron in Switzerland. And finally, Beth has also spent 10 years working in venture capital.